Florian Scott Halazon
Peace be with you our dear friend.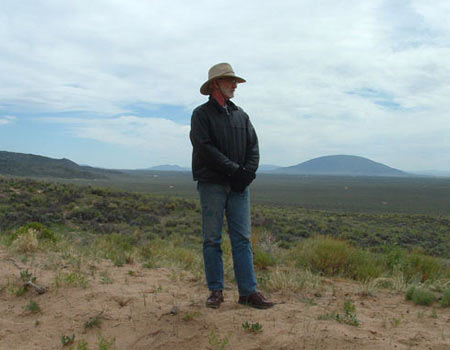 Florian the humanitarian, connector, & visionary
July 25, 1949 - October 15, 2009

"The furrows he left in this life became the pathways for so many."
---Laurence McKinney
Our friend Florian Scott Halazon made his transition October 15,2009
just after 3 am. He had his friends by his side early that evening,
Master Chen, Steven, Chris, Kelly, Butch, Pri, Rochelle, and Debby. - Debby West
Memorial Service Information
A Celebration of Life
HONORING FLORIAN SCOTT HALAZON

July 28, 2012
2:00 pm
Crested Butte Cemetery



During his last days in the hospital last October, Florian Scott asked his friends to please make sure he made it back to Crested Butte, the place where he was born and that he held so close in his heart.

To honor this amazing man: son, friend, heart-brother and soul-mate to so many of us, whom we all lost far too soon... We have decided to honor his wish to be laid to rest with his grandparents in the Crested Butte Cemetery on what would have been his 61st birthday.

And we hope that you can join us
as we grant his last request.

We have reserved a few rooms at the Nordic Inn in Mt. Crested Butte - http://www.nordicinncb.com/
-----------------------------------------------------------------------
A Memorial Service Was Held:
Saturday, October 24 at 10 am
Olinger Woods Chapel (map)
1100 Washington Ave.
Golden, Colorado 80401
-----------------------------------------------------------------------
Please send any stories or photos you would like posted,
with a caption to info@hologram.net
-----------------------------------------------------------------------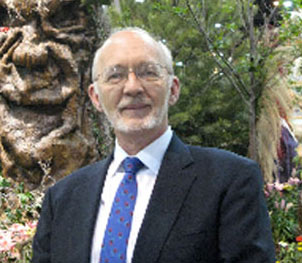 Florian Scott Halazon was born July 25, 1949.
On October 8th, he suffered a massive heart attack.  That he survived at all to say good-bye to those of us who loved him so much is a blessing.  Six days later his heart stopped again, and despite the valiant efforts on his behalf by a team dedicated caregivers in the CICU at St. Anthony's Hospital, he died in the early morning hours of Thursday, October 15, 2009.
He is survived by his deeply grieving mother and scores of friends and colleagues.
We are feeling stunned and bereft by the loss of a truly unique human being, a man who was admired and respected by all who knew him.
Above all, he will always be greatly loved.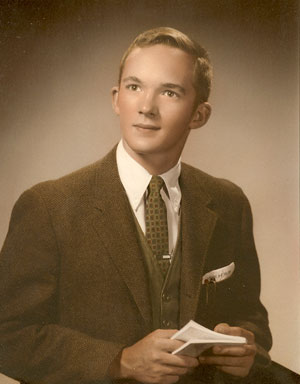 Florian had physical challenges that would have felled most ordinary mortals, beginning with a case of polio at the age of two.  Hepatitis nearly got him in his 20's.  Car accidents and a corrupt insurance industry left him functioning in great pain these last few years.
But it was a damaged heart that brought him down in the end.
Despite these issues, Florian tried his very best to be optimistic about life and human nature.  No matter what a person did, be it utterly reprehensible or completely magnificent, our Scott would always, always look for the truth, the positive intention behind the actions or words.
He loved this planet and the diversity of people populating it.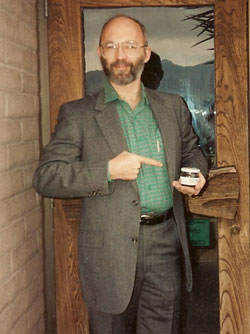 During the Sixties—a period that lasted far longer than a decade and changed the direction of the world forever—he was always at the heart of the action.  He hung out with Abbie Hoffman, rode around with the Merry Pranksters, and he probably sold brown rice to the Hog Farm, though I cannot swear to that last one.  Woodstock and all it meant fired his imagination. 
Subsequently, his life's adventures took him to Russia and China before those countries ever opened their doors to Americans.  He found much to admire in cultures that our mainstream regarded as incomprehensible.  He was committed to the development of alternative energy, because the sustainability of this world and its resources was a cause very dear to his heart.
He was a connector.  He had this unique ability to bring people together, creating potential for change where none existed before.  I won't be at all surprised when some of his dreams are realized.  And whoever gets the credit for manifesting any one of his many ideas, I'll know—and so will they—whose imagination set the thing in motion.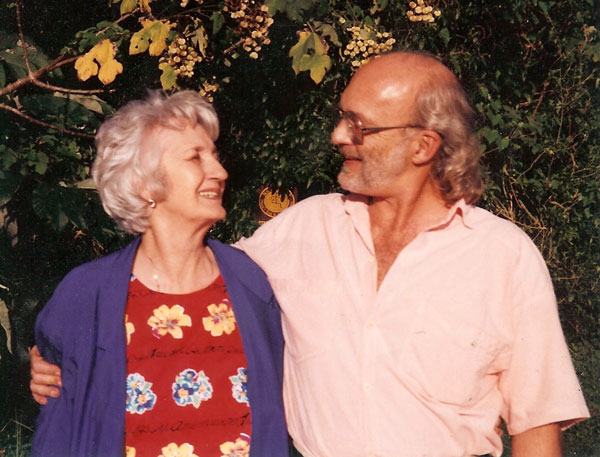 But what stands out about the most about Florian, now that he is no longer with us, is the unique quality of his caring: for his mother, and for his friends.  However much he may have doubted or questioned himself, that love was an unwavering one: loyal and committed to the end.
Florian Scott Halazon.  Born: July 25, 1949.  Died: October 15, 2009.
That name and those two dates encompass a life that was remarkable in every respect.  He will be greatly, sorely missed.  It is hard to imagine a world without him in it.  On the day he died, the world lost a true original: a genius who was also a profoundly good and loving man.                                                 --Judie Lyeth
------------------------------------------------------------------------------
"Fortunately, we risk, we choose to love even as we know in all the comings of life there is a going. In the moment, in the now...in every "now" there are so many colors by which to paint our day." FSH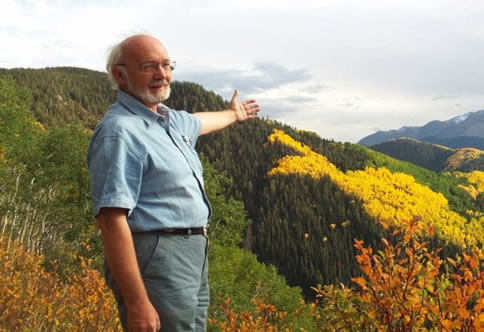 I first met Florian (Scott) Halazon in Mrs. Anderson's am kindergarten class at Mitchell Elementary in Golden, CO (1954-55)    I remember breaking a shoe strap while walking to school one cold morning.  While it was being repaired across the street, there was one especially gallant young gentleman who assisted and consoled me as I hopped about on one leg = yes, FSH.
I bade him farewell at St.Anthony's ICCU on Oct 14, 2009 - 55 years of friendship (often interrupted as our personal paths diverged and later converged amazingly on parallel tracks; for we were drawn to similar ideas, philosophies, abstractions, and people, or so it seemed)  
In a less-flawed world, we surely would have instantly recognized our karmic connection, married early and had many offspring, as brilliant and complex as their father.  As it is, our sometimes-ambivalent yet enduring friendship never produced such tangible results.  For now, I remain behind, treasuring our friendship and grateful for his encouraging love.   Pri Brahe  (Priscilla Harvill)
Golden Central School - AM Kindergarten - Mrs. Anderson, Class 1955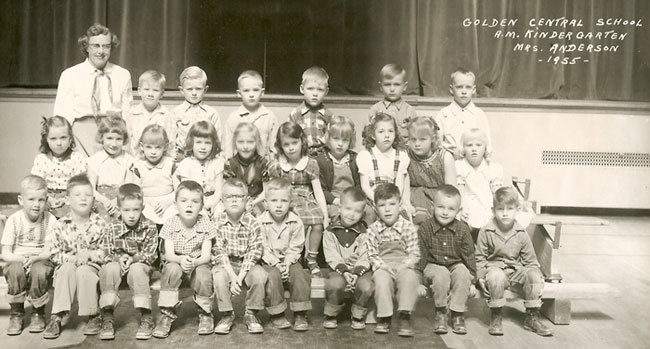 Click on photo for a larger view
Top Row: Stevie Godby, Denny Hoefer, Scott Halazon, Billy Hardendorf, John Langer, Dennie Potter
Middle Row: Judy Moore, Sharon Boss, Diane Burns, Pricilla Harvill, Karilyn Kiper,Cathy Sebastion,
Carol Deyo, Cheryl Bierhaus, Penelope Baker, Anne Humphry
Bottom Row: Mike Martin, Pat Tubbs, Mark Jennings, David Reeder, Danny Zyla,
Gorden Grenfell, Ricky Strewler, Michael Guitierez, Bill Smith